Substance Use
A Better Platform for Better Outcomes
When your practice management technology is purpose-built from the ground up for behavioral health and supports your work comprehensively from patient engagement to billing, it's technology that works with you, rather than against you – clearing the path of complexity so better outcomes (and a healthier bottom line) are in your future. Meet the challenges of healthcare today and better meet the needs of your clients with a modern practice management platform that has it all.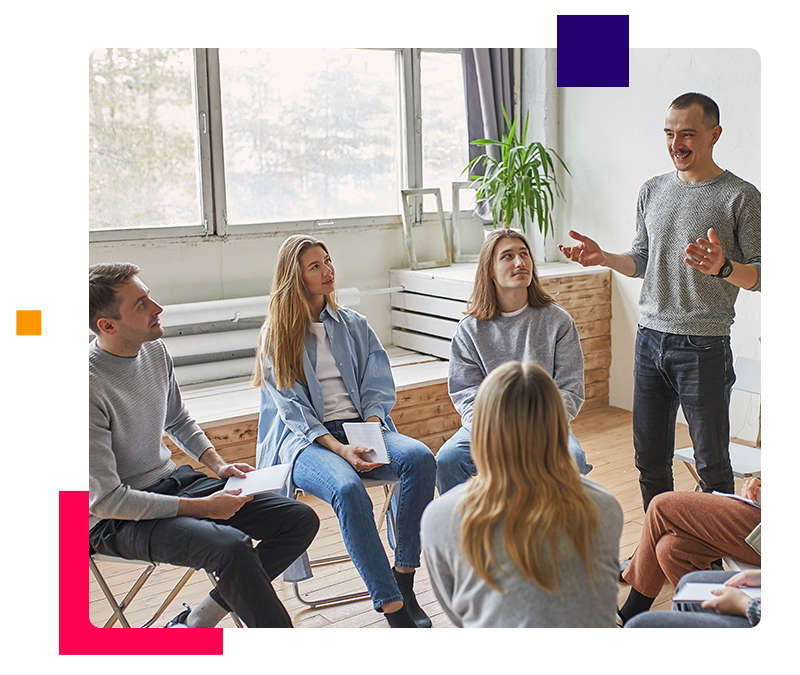 A Simply Better EHR
A Value-Added Platform Built for Value-Based Care
A lot has changed in your world of care – and a lot is still in flux. Can better practice management technology solve every single issue? No. But a truly extraordinary, comprehensive one can definitely help. Here's why Core is the most modern, smartest choice:
Built from the Ground Up
The Core Cx360 Platform wasn't just designed for behavioral and community health, it was engineered from the ground up, with advanced logic, artificial intelligence, and a modern, seamless interface that makes it easy to learn and use.
One Powerful, Unified Platform
From pre-visit paperwork done remotely by patients to the right measures and mandates in place for your region and organization, to pre-set (but customizable) workflows, all the way through billing, Core Solutions gives you one interface, one platform, one simple solution for all your day to day care needs.
Configurable For Your Organization
The Cx360 Platform brings robust functionality to the table right out of the box but is also highly personalizable; an extension of your everyday work that grows with you and can easily evolve as needs, trends, and your world of care changes.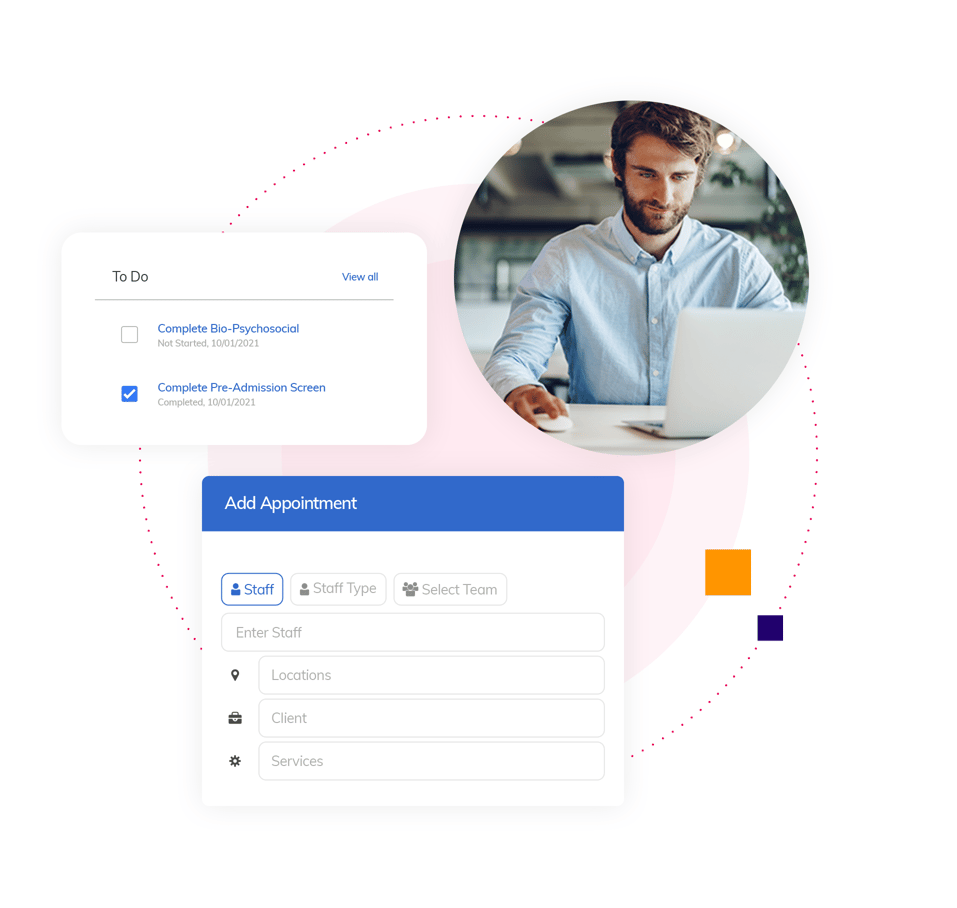 Flexible Features
A Better EHR Equals Better Outcomes
The Core Solutions Cx360 EHR Platform is the streamlined, intuitive way to power your organization day to day with four game-changing, business-wide features that help clear the way for caring and the client-centered work that's top of your to-do list.
Simple, Intuitive Interface
Job-specific dashboards built just for the work billing, reception, clinicians and even leadership needs to accomplish day to day.
Simple, Intuitive Interface
Automated and Accountable Workflows
Leave no task behind with clinical process tracking that's automated, one step (and position) to the next. When one person completes a task, the next list is loaded up for the right staff member at the right time.
Automated and Accountable Workflows
Integrated Telehealth
See patients virtually and their vital information in one view. The Cx360 Platform allows clinicians to start a secure telehealth session within its dashboard. View a patient's chart on one side and the patient themselves on the other, no juggling programs or switching back and forth.
Integrated Telehealth
Time-Saving Client Portal
Empower patients to take control of pre-appointment tasks like self-assessments and offer feedback via post-visit surveys – and reclaim time for more complex (and connective) activities.
Time-Saving Client Portal
The Core Learning Center
Thought Leadership and Thought Starters
Cx360 EHR Technology for Complex Care Communities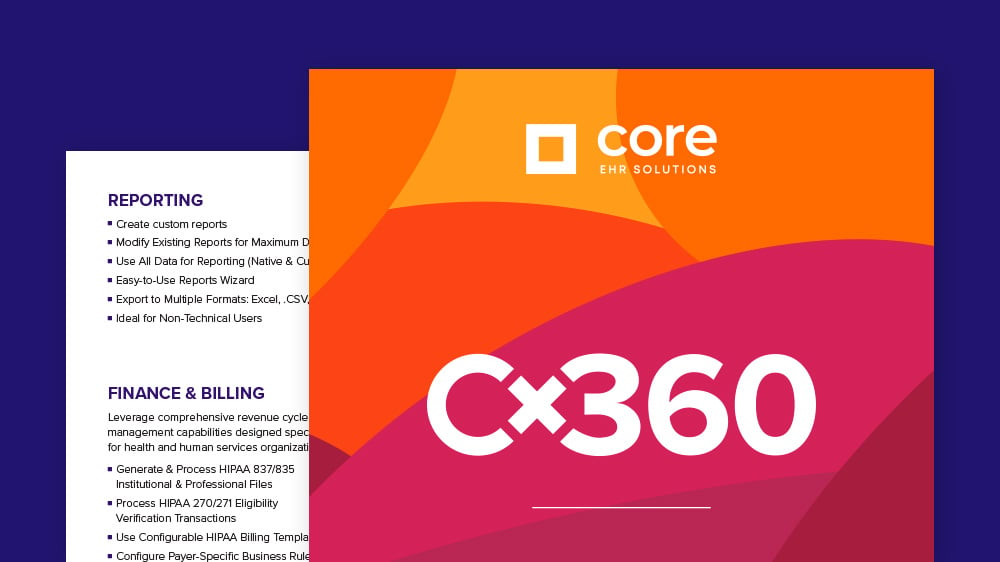 Brochure
Cx360 EHR Technology for Complex Care Communities
Learn about our EHR solutions, which include Cx360 Enterprise and Cx360 preconfigured community solutions.
Download the Brochure
Behavioral Health Provider: Core Cx360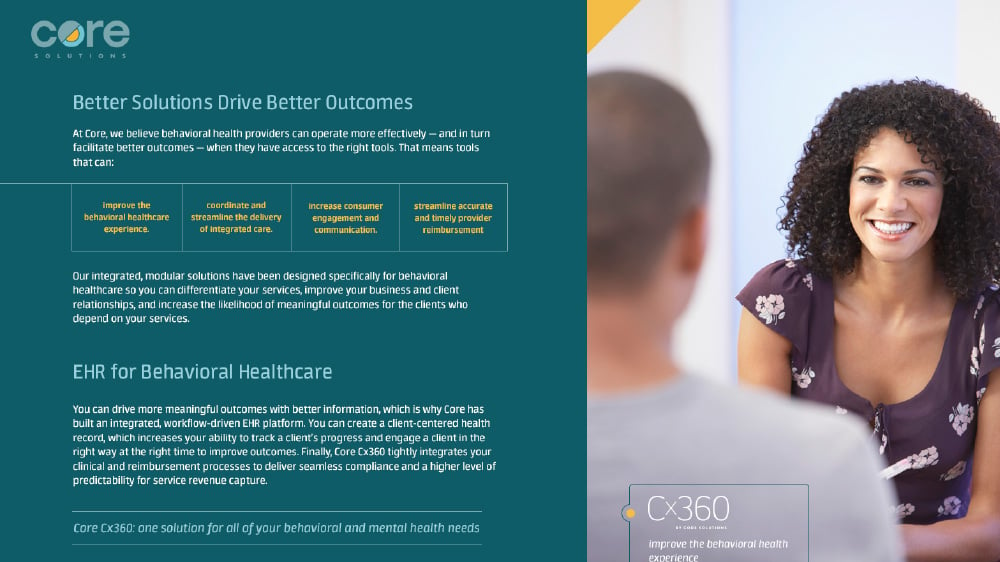 Fact Sheet
Behavioral Health Provider: Core Cx360
Learn more about how Core Cx360 serves behavioral health care providers and improves payer, provider and client relationships.
Download the Fact Sheet
The Excellence in Mental Health Act Fact Sheet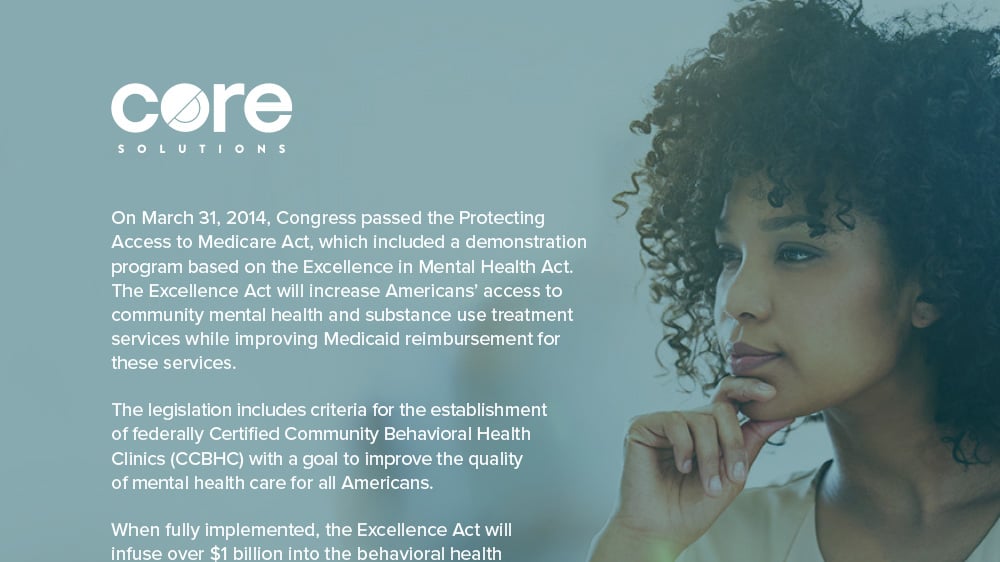 Fact Sheet
The Excellence in Mental Health Act Fact Sheet
Discover critical information about the Excellence in Mental Health Act for certified community behavioral health clinics (CCBHCs).
Download the Fact Sheet
Upgrade Your Everyday
See How Our Highly Customizable Platform Can Meet Your Needs and More