Simply Powerful to the Core: An EHR for Behavioral Health and HHS
Core Solutions exists to strip away the friction, ambiguity, and complication from the day to day operations of behavioral health, substance use, child and family and IDD services providers. Our mission: to clear the path for caring, healing and connection.
A Purpose-Built EHR
When we began Core Solutions, creating technology for small practices in the Northeast, we quickly realized that while everyone needs EHR software, most is either complex (and massively expensive), built for huge organizations; or economical but one-size-fits all and without the depth and specificity organizations practicing in specific medical fields like behavioral health and IDD truly need.
We wondered, "How might we create a powerful solution that's still simple and intuitive to use?" Powerful. Versatile. Highly updatable to keep pace with state rules and regulations. To answer the question, we built a one-of-a-kind EHR platform from the ground up designed to streamline the complexity inherent in successfully running a practice in behavioral health, child and family services, substance use and IDD.
In an industry where hardly anyone loves their EHR, we've created one that more than just gets the job done; it works elegantly, empathetically and intuitively. Anyone can claim "painless" or "easy" when it comes to practice management software. But only Core Solutions is simple turned up to 110% and tuned in to real human need.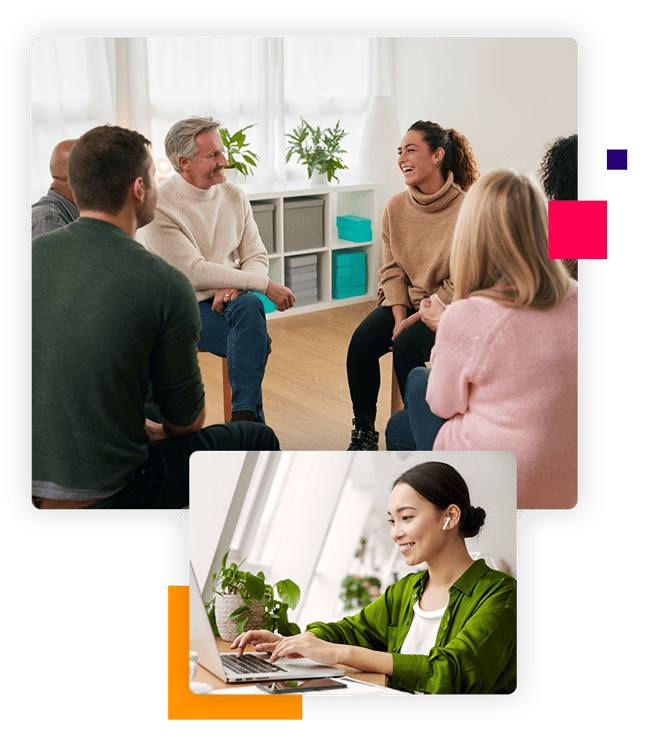 What We Believe In
We believe that transforming the day-to-day health and human services experience for practitioners, staff, and patients is a goal that transcends mere software development. It's a mission of empowerment designed to help practices take back energy and minutes lost to complicated tech so you can share more of themselves with clients.
Partnership
Your EHR experience is all about the partner you choose. We are partners in creating success for your practice rather than typical transactional vendors peddling software.
Innovation
Core's solution is ever-evolving, as we learn emerging needs from our clients, and as we keep abreast of changing laws and regulations around the U.S.
Empowerment
Whether your practice is enterprise-level or mid-sized, our goal is to remove friction from your operations and empower your practice to take control of your time, energy and ability to connect with your clients.
Why We're Different
Purpose-Built for Specific Practice Types
The Core Cx360 Platform was purpose-built for the health and human services community, stripping away complications that healthcare technology tend to create. Here's how:
Technology
A single platform from a single partner with enterprise-level function but made simple and agile for your type of practice.
Implementation
Quick onboarding that works with your workstreams and enables you to create your own unique forms and documents.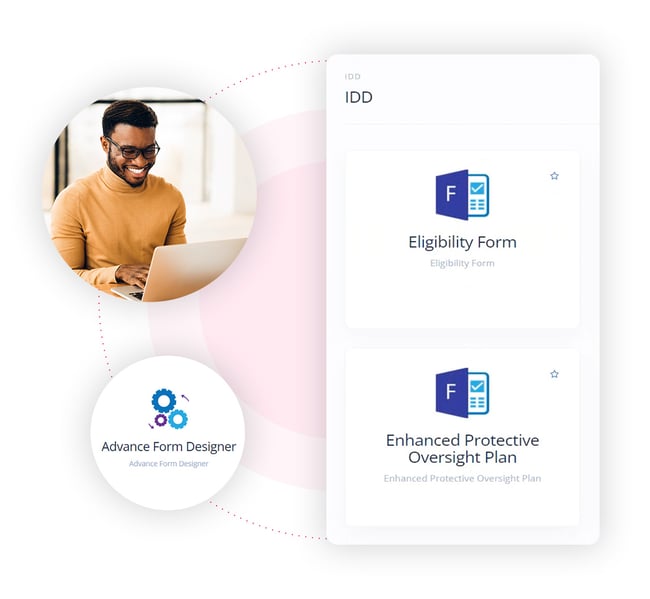 Support
Core is your EHR technology partner, not a traditional vendor. We're readily available problem-solvers invested in your success.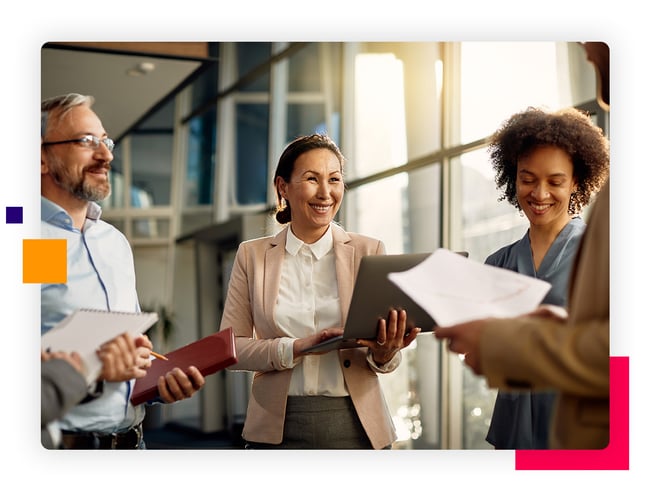 By the Numbers
Invested in the Health & Human Services Community
Get More on Core
Frequently Asked Questions
How does an EHR improve patient care?
An electronic health record is a repository of demographic, clinical, and care coordination activity for a particular patient. The EHR provides the central place that all clinicians and staff can access to enter and view the treatments and interventions provided to the patient. This central care coordination and data sharing functionality ensures that the patient receives the right care from the right staff at the right time leading to more successful outcomes.
What should I look for when selecting an EHR?
When selecting an EHR you should look for some specific functionalities that include:
Ease of use
Support for workflow tracking to ensure that tasks are routed to the correct staff so no patient falls through the cracks
Strong data sharing and care coordination capabilities
Integrated mobile and telehealth support with a portal for clients and their families/guardians
Integrated billing and revenue cycle management
Use of advanced analytics with real-time drill down dashboards
Built in edits preventing "bad" claims from being submitted
Integrated, real-time data analytics and the ability to communicate with the local health information exchange
How can a behavioral health EHR meet my specific needs?
Core Solutions provides EHR technology to the mental health, substance use, developmental disability, child and family services, and other human service organization markets. More specifically, Core provides powerful configuration and tailoring tools so that your specific needs are met be it a unique report, form, workflow, or more. We would be happy to speak with you to identify how our solutions can meet your specific needs. Please contact us here.
How will my EHR prepare our organization for the future?
Core Solutions has built its scalable platform from the ground up with input from providers all along the way. The outcome is a solution that is built for the future incorporating the newest technology for interoperability, built-in revenue cycle management, advanced real-time analytics, and a workflow engine that enables your organization to build and track the necessary workflows to run your business. These functionalities provide the tools you need now and in the future. When you are ready to expand, the platform can scale with your organization.
How long will it take to implement an EHR system?
A usual EHR implementation takes between 12 and 18 months. With Core Solutions' configurable platform and years of experience, we have decreased this time considerably and implementation can be completed for most organizations in four to nine months.
Getting started is easy! Just contact us here and a Core Solutions staff member will reach out to review your needs and discuss how we can help achieve your goals and improve patient outcomes.
Resources
Learn, Grow and Succeed with Core Solutions
Cx360 Overview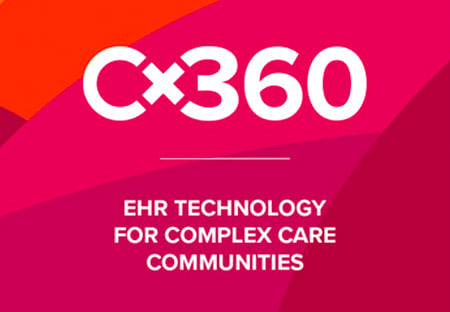 Download our overview brochure today to learn about our EHR solutions, which include Cx360 Enterprise and Cx360 preconfigured community solutions.
Download
EHR Requirements for NY Managed Care Transition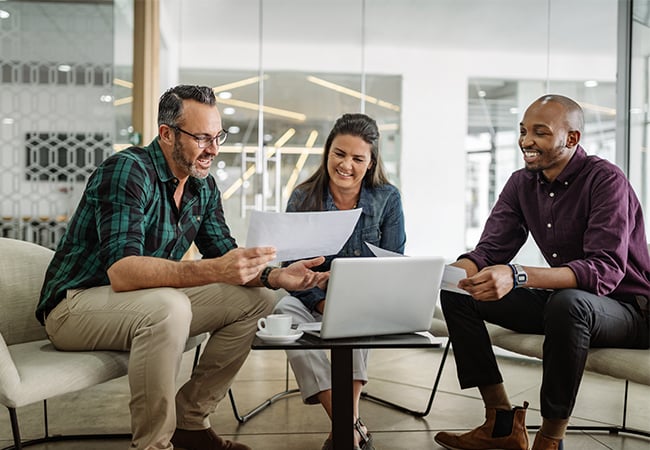 Webinar
EHR Requirements for NY Managed Care Transition
Core experts will discuss these challenges and provide an overview of our Cx360 New York IDD Community Edition.
Watch Now
Implementing A Technology Driven Staff Action Plan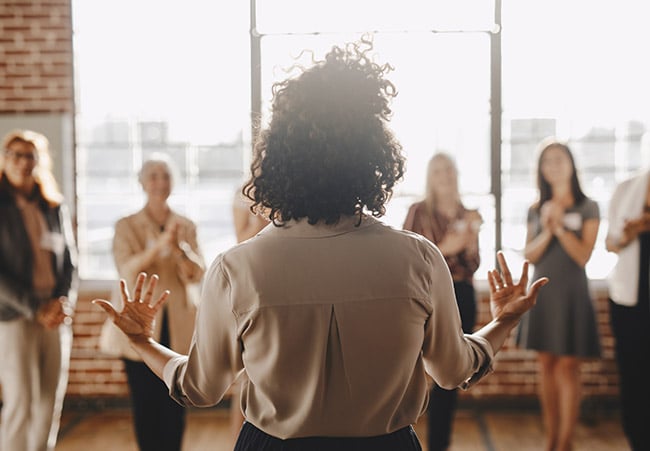 Webinar
Implementing A Technology Driven Staff Action Plan
See how the Staff Action Plan fits into the Life Planning process and how Core's Cx360NYIDD integrates the Staff Action Plan.
Watch Now
Upgrade Your Everyday
See How Our Highly Customizable Platform Can Meet Your Needs and More