988 and Crisis Management Software for Improved Care Management and Coordination
Core's Cx360 EHR includes the features and functionality that fully supports 988 call centers and enables crisis call centers to follow best practices and meet 988-related requirements and expectations. Our platform supports the system of care approach needed to bring stakeholders together so clients experiencing a crisis quickly receive the appropriate level of care and real-time care coordination.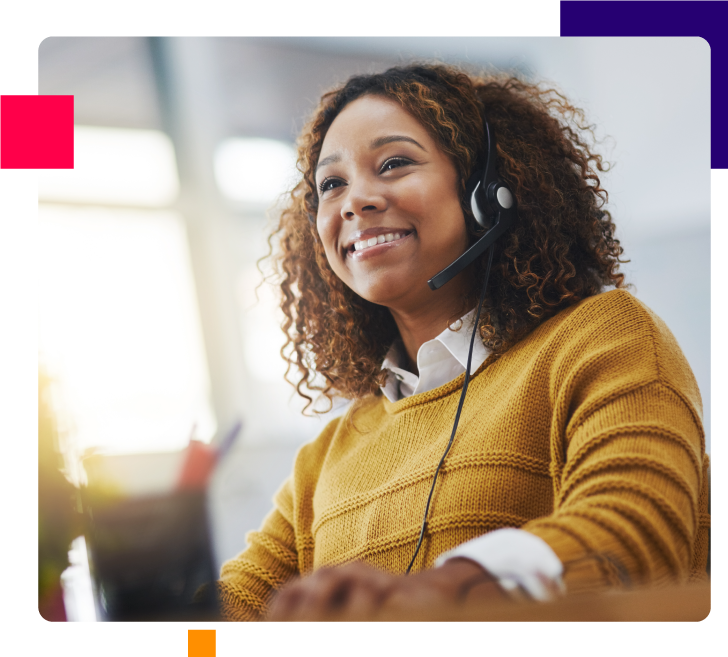 Your Enterprise-Level 988 and Crisis Management Solution
Core's Cx360: The 988 Platform That Streamlines Crisis Call Center Operations
Effective crisis care that saves lives requires a systemic approach. Enter Cx360, the shared care management platform that supports all in-network and out-of-network care management coordination required of a 988/crisis call center. When time is of the essence, count on our technology to help you achieve an effective and efficient coordinated response that prevents tragedies and reduces waste.
Crisis Management Technology Built on Best Practices
Have confidence knowing the solution you're using to answer 988 calls and coordinate overflow coverage has been designed to meet the crisis call center expectations defined in SAMHSA's "National Guidelines for Crisis Care Best Practice Toolkit."
An Emphasis on Compliance and Outcomes
With Cx360, assess risk of suicide in a manner that meets National Suicide Prevention Lifeline standards and evaluate danger to others within each call, then seamlessly move to coordinate connections to crisis mobile team services in the region, connect the mobile teams to available facility-based care when needed, track transportation availability, and provide warm handoffs to other needed community services.
Enterprise-Level Experience
Core has extensive — and one could argue unmatched — experience coordinating care across multiple providers and sharing information across multiple entities as well, which are vital to successfully operating a crisis call center hub.
A Powerful, Unified 988 Solution
Cx360 is a crisis management system with everything crisis centers need to deliver 24/7/365 crisis response and support. With pre-set and customizable workflows, all the way through report generation and billing, Core Solutions gives you one interface, one platform, one solution for all your crisis call center needs.
The All-In-One 988 Solution
Intelligent Tools to Support and Achieve Your Mission
The Core Solutions Cx360 platform is the intuitive, highly secure way to power your crisis call center. Get the features that help you execute real-time coordination of crisis and outgoing services that eliminate delays in access to services and connect individuals in need to the right care and treatment.
Real-Time, Controlled Care Coordination
Let everybody within your system who touches a client monitor and track what's happening with the client — including accessing client schedules, assessments, treatment plans, and progress notes — while utilizing role-based access protocols to restrict access to only those clients the user is assigned to.
Real-Time, Controlled Care Coordination
Real-Time Regional Bed Registry System
Quickly identify what beds are available at which provider location(s) across the system and easily direct crisis mobile team efforts to get clients to the right place fast.
Real-Time Regional Bed Registry System
Centralized Outpatient Appointment Scheduling
A single, easy-to-use interface for making all necessary client referrals and warm handoffs to services and organizations, supported by closed-loop referral process monitoring to confirm whether appointments were made and kept.
Centralized Outpatient Appointment Scheduling
Communication & Messaging
Simple messaging system for communicating with mobile crisis teams and care teams and alerting them about new appointments and their timeframes.
Communication & Messaging
Transportation Scheduling & Tracking
Instantly determine what and when transportation options are available and schedule new appointments so you can keep clients moving through your system of care.
Transportation Scheduling & Tracking
Embedded Telehealth
An embedded telehealth solution built for behavioral health, providing a convenient and efficient experience supporting real-time warm handoffs.
Embedded Telehealth
Performance Dashboards
Seamless data tracking that generates reports supporting the "air traffic control-type functioning"
that's
the backbone to 988 and crisis system success.
Performance Dashboards
Upgrade Your Everyday
See How Our Highly Configurable Platform Can Meet Your Needs and More